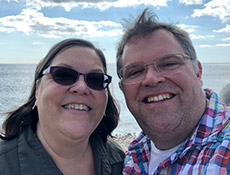 Jacqui Wenban
Email: jacqui.wenban@littleacornscalne.co.uk
First Contact No: 07736 040686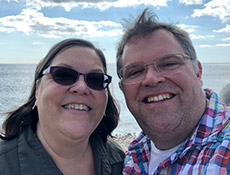 Personal Details: Hello, I'm Jacqui Wenban. I live near John Bentley in Calne with my husband Mark. Our two boys are Karl and Marc have flown the nest. I previously worked for Thomas Cook as an evening shift Manager, so I understand only too well the pressures of finding a balance between your work and home life. I was also involved with and worked at our local play school after my own children started school. I have been an Ofsted-registered childminder since 2002 after relocating to Calne and have all the checks required. On my last inspection I achieved the grading of Outstanding from Ofsted. I am able to offer funded places for two, three and four year olds, so that you have a choice of your child staying in their already established environment instead of your child attending nursery. I am also registered with lots of the voucher companies that employers use.
Activities: During the child's day I endeavour to make each child's day as similar to their routine at home. This helps with the continuity of care and enables the child and parents to feel more at ease and settled. I complete a daily diary for all preschool children. Each child will have their own WhatsApp group set up between myself and you their parents. This group is a secure and encrypted and is the way that I share daily photos of activities and trips out, all in line with the updated Early Years Foundation Stage(EYFS) . This is a good way for parents to see how their children are developing and what activities we do. With the parents input I develop a plan each term for your child's next stages of development. I run a local childminding support group called Little Acorns, which the children enjoy as they are able to mix with other children and childminders building their social skills. We also visit other childminders which helps develop each child's social, personal skills and friendship circles, as well as enjoying soft play trips. We enjoy many varied outings, visiting Savernake Forest, Longleat, Bristol Zoo, Soft play Centres, Roves Farm to name but a few. We learn and share together and ensure that most of all our day is fun, taking part in any of the following activities, arts and crafts, cookery, play acting, free play, singing and dancing. We have a large decked area which means we can enjoy outside play all year round. My aim for you and your child I always make sure every child has a chance to develop in a safe, home based and fun environment, whilst meeting their individual needs and their parent's wishes. I endeavour to make the transition into my care as smooth as possible for everyone concerned, so that you can go to work with one less worry.
My Experience: ICP training (CACHE Level 3 certificate in Childminding Practices) , First Aid in Early Years , Wiltshire Network and Accredited Childminder , Health and Safety , Fire safety , Behaviour Management , Healthy Eating , Child Protection Level 1 & 2 , Food Hygiene , Full Clean Driving Licence , NVQ Level 3 in Childcare, Foundation Degree in Early Years and many more.
Contractual Details: I am open all year from 7:30am to 6pm and have four week's holiday a year. I always try to give at least two months notice of any leave and will endeavour to find cover from my childminding friends if required. Parents are required to provide a healthy packed lunch with an optional home-cooked evening meal available for those children who stay with me after 5pm at a cost of £2.00 per meal for under five year olds, £2.50 over five year olds. I charge £4.50 an hour for under five year olds and provide healthy snacks with water or milk readily available. Payment is required for all contracted days. Your bill is worked out on a yearly basis and divided into twelve equal payments allowing you to budget your childcare without the costs altering each month. I can accept Government Nursery Vouchers as payment for childcare. I accept childcare vouchers for the following schemes: Computershare (Busy Bees), Edenred and Care-4, I am willing to register with any other voucher company that your employer my use.
Vancancies Details: Please contact me for my current vacancies
Other Details: I can also offer school holiday cover only as most of my before and after school children are term time only. I am also to pick up from any local nursery including Buttercups as well as Holy Trinity School. Please contact me for a chat on the above number, thank you.