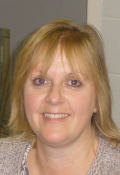 Karen Wilson
Email: karen.wilson@littleacornscalne.co.uk
First Contact No: (01249) 819660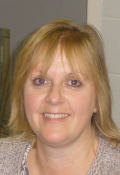 Personal Details: Hello, I am Karen, mother of two, full time accredited child-minder (this means I am able to offer 15 hours per week to children who are 3, free to parents the term after their child's 3rd birthday as I am able to access the government funding, giving you the choice whether to send your child to a nursery or pre-school or to a smaller setting like mine ) My son was born in 1993 and my daughter 1997. I have been married to my husband, Rob, (who is a police officer) for 25 years. Rob is also registered with Ofsted and is able to work as my assistant on his rests days or before or after his shift as necessary. I also have another assistant who works with me on adhoc basis when we are busy doing arts and crafts topic work. She is a preschool teacher and another childminder which fits in well at my setting. I used to be in the RAF as a stewardess but left prior to the birth of my son. A couple of years after my daughter was born, and after I had been a stay at home mum for seven years I knew that I would never be able to return to my previous job choice, so decided that a full time career change would need to take place, I considered myself a good mother and role model and thought I could use these skills to provide childcare for other and here I am 11 years later still doing what I do best! I run my business Karen Wilson Childcare from our own house, with a dedicated child-minding room on the ground floor. We bought this house with my business in mind as it gives me the downstairs family room as a work place, and our living room is on the middle floor, this works well for my family and business alike. There is no compromise on my business working area or our own living room arrangements as the two are separate. We have two cats, a whiskers car called maximums and a smoky grey tabby called Tiberius, both cats wander around the whole house at their leisure. I believe it is very important for young children to have a healthy respect for animals so the children are encouraged to interact with both cats. I am registered with OFSTED and am a member of the NCMA, at my last OFSTED inspection I was graded outstanding. I am very proud of this and of the results and achievements that the children at my setting achieve. I keep very good 'Learning Journey's' for each children under 60 months which keeps both myself and the parents up to date with their development. These journals are also wonderful keep sake of your child's early years for you to keep when they move onto school.
My Experience: 19 years of looking after children, my own 2 and approximately 45 childminded children over the years. I have fantastic support from my husband in my job choice, which without I would not be able to provide the excellent service that I do. Both my own children are now of an age where they do not need me as much, this benefits my business as there is no conflict of interest with my own children being little. It is also commitment from me that I still do this job because I love it NOT because I have to be at home to look after my own little ones. My son is currently in his first year at University and my daughter in year 11 at John Bentley. My son has also undertaken an enhanced CRB. First aid I childcare, Safeguarding children, Anti bullying, Food hygiene Level 2, NVQ 3 In Childcare, Learning and Development, Managing Behavior (For Childcare Workers) and Moving and Handling in the Child Care Setting. I have also completed (Early Years Foundation Stage) training, which is now mandatory and which all child-minders must work towards, and the new revised EYFS that will be implemented in September 2012. Also, Block Play, Safeguaring Level 2, Clean, Full UK driving license and access to a vehicle that has Class 2 Business Use, Health and Safety for childcare workers, SALT Speech and Language training (in children), 2 year check training, Accredited Childminder able to access funding 3 and 4 year olds. But most importantly, Good common sense that only comes with years of experience in looking after children.
Contractual Details: My fees are in line with other childminders in the area, please call to discuss your needs. Full details can be discussed upon enquiry. I currently drop off at Fynamore and St Edmunds in the morning and collect from Fynamore in the afternoon. I am happy to provide all meals if necessary, again this can be discussed if relevant to your needs. My after school prices are; £12.00 per day for after school care until 5.30, (inclusive of tea). £10.00 per day for after school care until 5.30, (tea is not required). £15.00 per day for before and after school care. My normal working hours are 8.00am-5.30pm, however I am happy to be flexible outside of these hours, (fees can be discussed upon enquiry)
Vancancies Details: As at October 2012 I am full in the 0-60 month age group apart from on a Friday, where I do have space, however and it is a big however, things can and often change quickly, so please feel free to ring at any time.
Other Details: THANK YOU FOR LOOKING AT MY PROFILE, HAVE A LOVELY DAY.