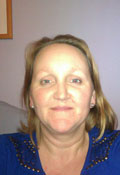 Kerry Elgar
Email: kerry.elgar@littleacornscalne.co.uk
First Contact No: 07733331120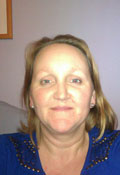 Personal Details: Hello, my name is Kerry Elgar, I live in Fynamore Gardens, Calne, with my husband and three children. I registered as a childminder last march and have been working since then my CRB was done then as well and My husband Tom has recently received his too. I ensure that the early years foundation stages are covered by entertaining children in a variety of ways, with outings to parks and local farms, using facilities at home for reading and playing. Also the library, and local toddler groups, we enjoy cooking, music and movement, crafting such as cutting, sticking, colouring and painting. We have a huge dressing up box and many many toys for free play as well. I also try to ensure that homework set by school is done straight from school, so you can enjoy more time at home with your child.
My Experience: I am a member of NCMA, and have qualifications in first aid, food hygiene, and safeguarding, i have fully comprehensive car insurance and public liabilty insurance too. I have had one Ofsted inspection and was graded as a Good you can get the details for this from me, personally or they can be found on the ofsted web page. I was a nanny for a year in the USA before I had my own family, when I was 20. And have babysat and spent time with children all my adult life, so I decided I should put it all to good use.
Contractual Details: I am able to collect or drop off from Cherhill or Holy Trinity for before and after school care. I have full and part-time spaces available for under 5's and can drop-off/pick-up from local nurseries or pre-schools. I also offer out of hours care and babysitting, for which the fee will be agreed depending on requirements. I will also happily take your child too after school clubs if it can be arranged to fit in with one I already am committed to. My rates are in line with other childminders in the area. Please feel free to contact me to discuss your requirements.