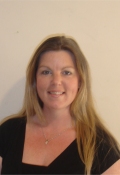 Clare Powell
Email: clare.powell@littleacornscalne.co.uk
First Contact No: 01249 821911
Second Contact No: 07888702570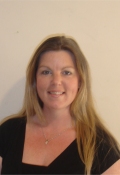 Personal Details: Hello, I am Clare. I live with my husband Tony and our teenage daughter, we share our home with two golden retrievers. We live in Wessington Park.
Activities: We aim to provide a safe homely environment that children feel they can play and explore freely. I have a playroom I specifically use for child minding, we also use the kitchen which has access to the garden where we are able to use the patio area all year round. We also frequently use the park which is close to my house. Our days vary depending on individual children's interests and preferences. We go to soft plays, the children's centre, library, Savernake forest and various other places. We follow the early year's foundation stage which enables us to support and develop each child in the seven areas of learning. We record each child's journey of development and share this regularly with parents and other childcare settings your child may attend, with regular input from parents about their child's developments outside of our setting.
My Experience: I have been child minding since 2002. I work with an assistant. We are both CRB checked along with my husband and daughter. Myself, my assistant and my husband are all paediatric first aid trained. I have completed the introducing child minding practice. Gained an NVQ level 3 in childcare learning and development. I have basic food hygiene. I am currently studying at the Open University for a degree in The Early Years, Childhood nutrition and Safeguarding children
Contractual Details: I offer child minding services Monday to Friday between the hours of 07.00-17.30. Hours outside these times may be available. We operate for 51 weeks per year. (Closed between Christmas and New Year). Current Fees are £3.50 per hour per child for contracts of 20 hours or more per week. £4.10 per hour per child for contracts below 20 hours per week. Snacks and drinks included. Meals available for additional fees. Holidays are charged at half fee. 2 weeks for children and 2 weeks at our choice where as much notice is given as possible.