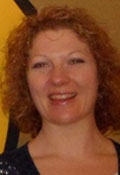 Lucy Smith
Email: lucy.smith@littleacornscalne.co.uk
First Contact No: 07786 243151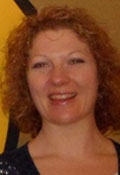 Personal Details: Hello I am Lucy Smith; I live with my husband, Richard and our cat, Merlin. I have been an Ofsted registered childminder since 2009 and an accredited child minder since 2010. This means I am working at a higher level than Ofsted require and I am able to take the government funded free entitlement vouchers. I work with my mother Carol House who is also a registered childminder working from my home in Lower Compton, this enables us to be more flexible around the children's needs.
Activities: We look to make growing up fun as this is proven to be the best way for children to learn and take an interest in activities. We also provide the children with firm boundaries to ensure they feel safe and secure whilst they explore, risk assess for themselves and develop everyday life skills. We teach children about appropriate behaviour by setting ourselves as good role models and using a range of different places, for example in a play park they can run around but in a car park they walk and stay close to us for their own safety. To do this we enjoying exploring the environments we live in, taking regular trips to the local woods and towns allowing us to do a variety of activities such as observing wildlife in natural habitats, feeding the ducks, visiting the library, attending various group activities and softplays. The house has been adapted so it is child friendly with a large secure back garden offering the children a variety of activities most of the year around. In the home there is also a range of toys and activities for all children and we enjoy painting, cooking, singing, reading etc, and also allow the children free play and down time so they are able to develop their own skills with other children. We work using the Early Years Foundation Stage framework, as set by the government and provide each under 5 with their own learning journey which is shared with you the parent so we can work together on the overall development of your child.
My Experience: We both are very active in continuing our development and both have: ICP training (CACHE Level 3 certificate in Childminding Practices) , NVQ Level 3 in Childcare, Learning and Development , First Aid in Early Years , Health and Safety , Food Hygiene , Child Protection , Safeguarding children level 1 , Full Clean Driving Licence I also have a Foundation Degree in Early Years and Safeguarding Children level 2
Contractual Details: We are currently able to collect or drop off from Cherhill School and Pre-school, we have full and part-time spaces available at various times so please contact me to see if we can fulfil your requirements. We can also offer school holiday cover only as some of my before and after school children are term time only.
Vancancies Details: Our rates are in line with other childminders in the area. Please feel free to contact me to discuss your requirements.