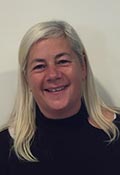 Pauline Crane
Email: pauline.crane@littleacornscalne.co.uk
First Contact No: 07919483802
Second Contact No: 01380850809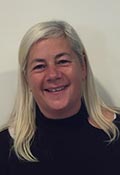 Personal Details: My Name is Pauline, I'm a newly registered Childminder Dec 2014, but have worked in nurseries or with children in home settings for the past 20 years. I was a nursery Manager for 12 of those years. I would like my setting to become a forest school setting in the future. Outdoor play is such a vital part of child development and our rural surroundings will allow us to have every opportunity to explore, grow and learn. I am an active member of little Acorns Childminding Support Group and attend their fortnightly meetings at Cherhill village hall. I live in Stockley, Calne, with my daughter Kerry (23). Kerry has Asperger's and with this comes a love of animals. We have 3 cats, 2 Guinea pigs, and chickens. Kerry has her own Pony which is stabled next door to the house. Kerry wants to share her wealth of knowledge about animals and their care with the children who attend Country Kidz. She will help on occasions as a volunteer. Kerry has been suitable vetted and holds a current DBS check. My nearest primary schools are Fynamore.
Activities: The whole of my house is dedicated to childminding. Children are free to move from the house to the garden to access the large range of equipment toys and activities I provide. I have minded children aged between 3 months and 12 years and provide a safe, secure, fun, home from home environment. Children are encouraged to be independent and do many things for themselves. These achievements will be recorded in their learning journeys for you to see, comment on, and add to. It's my aim to provide a safe, stimulating, happy and caring environment so that your child can learn develop and grow and achieve. I work to the requirements of the EYFS.
My Experience: I hold the following Qualifications Level 3 in Childcare and Education, Level 3 in Management, Level 3 in safeguarding, Level 1 food hygiene and Paediatric first Aid. I am undertaking an outdoor play in winter course in Jan 2015, and am looking to complete Forest School training in 2015.
Contractual Details: I am open all year from 7am to 7pm and have two week's holiday a year, plus bank holidays. I always try to give at least two months notice of any leave and will endeavour to find cover from my childminding friends if required. Full payment is required for parent's holidays and half pay for mine, Bank Holidays, TD days and sickness of parent or child are charged at full payment. I do not swap sessions, extra sessions used will be added on to your next bill. Fees are paid in advance and calculated over 12 months to ensure equal consistent payments. As payment for childcare I accept direct payments into my bank account or childcare vouchers for the following schemes: Computershare (Busy Bees), Sodexo, Edenred and Care-4, I am willing to register with any other voucher company that your employer may use. ----- Under 5's = £3.70 an hour (Breakfast £1 and Evening Meal £2) Over 5's = £4 an hour (7am - 9am and 3pm - 7pm) (Breakfast £1 and Evening Meal £2.50). Healthy snacks are included with a choice of water or milk.
Vancancies Details: I have vacancies from the 30th of March.
Other Details: I can also offer school holiday cover only. I am also able to pick up from any local nursery including Fynamore. Please contact me for a chat on the above number, thank you