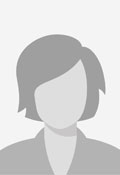 Terri-Anne Gale
Email: terri-anne-gale@littleacornscalne.co.uk
First Contact No: 07979158299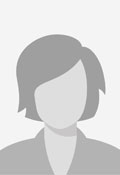 Personal Details: Hi I'm Terri-Anne Gale. I live here with my husband Brian and our daughter Jessica, she was born in August 2016. We also live here with our springer called Lily. We have had her since 2015. Both she and our cat called Muppet are great with the children. We live in a lovely area in Lower Compton, that is on edge of the countryside which is waiting for us to explore to discover what exciting things we can find and learn. Before becoming a childminder, I worked with horses for over 15 years then left to work for Honda for 6 years. When I fell pregnant I decided to change career to fit in with my family. I have been Ofsted registered since August 2017, I'm a member of PACEY (Professional Association for Childcare and Early Years) and I am also part of a childminding group called Little Acorns who meet up twice a month to play, do craft and socialise with other children.
Activities: I offer a home from home, flexible working hours setting, with a nice and relaxed atmosphere for all children to grow and learn. I like to offer all types of different play for all children's needs. There will be a period of free play offered thought out the day with a planned activity, to help focus concentration for the children. We have a great South facing garden, where we have an undercover area in the summer, with UV protection top and sides. We have a collection of different outdoor toys, that includes ride on toys, slides and a mixture of different garden games. We have a water area that is great in the nice warm weather. We have a lovely little house at the top of the garden that offers different learning and opens the little one's mind to create and participate in creative role play. I use my sitting room to hold inside play where there is a wide range of different toys which includes wooden and plastic toys, both challenging and fun. We also have a range of books from baby wooden books to children stories, that the children can sit and read or be read to. The kitchen is also used for messy play, crafts and cooking with the children. We have a lovely little table and chairs for the children to sit at whilst doing these activities. Younger children will be sat in the highchair with age-appropriate activates for them to enjoy and join in the fun. As well as time at home, we may visit soft play areas, parent and toddler groups, local parks and other childminders houses. We also visit Whitehall Garden Centre, and when it's a nice sunny day we may visit Bowood, Roves Farm, Lydiard Park and Lotmead Farm. I tend to make sure we are home for 12 for lunch then bed time for the little ones whilst the older children have a chill out time before the school runs in the afternoon. Each child has their own daily diary that goes home each day with your child and also a learning journey with lots of photos of craft and activities in it. This is shared with parents and is a lovely record of their early years development, these get sent home for parents to view a few times a year.
My Experience: I've sat and completed the Wiltshire council course for childminding and have also completed some additional courses and will keep going on courses to further my skills as a childminder. Myself and Brian both have both completed DBS checks. I have also completed a paediatric first aid course.
Contractual Details: I work from 7.30am until 6pm Monday till Friday. Outside of these hours are negotiable, pick up from Cherhill School and pre-schools as required. I can also provide meals for an additional charge. I am happy to accept childcare vouchers and apply to any voucher system your employer may use. I can also offer 2,3 and 4 year old funding. My rates are in line with other childminders in the area. Please feel free to contact me to discuss your requirements.
Vancancies Details: If you would like to contact me regarding any vacancies I may have, please use the contact details at the top of this page and I will respond as quickly as possible.
Other Details: I can offer half term cover.