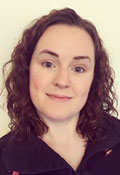 Jemma Spanswick
Email: jemma.spanswick@littleacornscalne.co.uk
First Contact No: 07775141054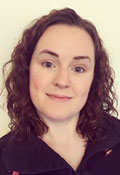 Personal Details:
My name is Jemma Spanswick and I live in Lower Compton, Calne with my husband Aaron and two children - Sophia age 7 and James age 4. We have lived in Lower Compton for 6 Years. Both me and Aaron are Ofsted Enhanced DBS Checked.
I am a newly registered childminder (Registered January 2020). Before this I had been a stay at home mum for 7 years, whilst also recently having been fellow childminder Terri-Anne Love's assistant. This role gave me fantastic & valuable insight and experience in caring for other people's children. From April 2020 I hope to be a member of the Wiltshire Childminder Quality Improvement Cluster, which promotes continuous reflection and improvement of practice for the benefit of the children in my care. I am a member of PACEY (Professional Association for Childcare and Early Years) and am also a member of Little Acorns childminding group whom meet up twice a month as a group to enable the children to socialise, play and do craft activities together.
Activities:
I offer a friendly, flexible, home from home setting for children up to the age of 12 in a safe environment where they can have fun, explore, learn and develop to their full potential. There will be a period of free play offered everyday as well as planned activities and outings.
We have a fantastic enclosed garden, with a vast collection of outdoor toys, which includes ride on toys, a slide, toy kitchen, play food, playhouse, chalkboard along with various other toys.
I use my playroom to hold most of the inside play and activities, where there is a wide range of different toys & resources compromising of both plastic and wooden toys both challenging and fun. I also have a large range of books from board books all the way up to chapter books. I am very passionate about reading so I will be reading to the children often. I also have plenty of craft materials for messy play & crafts
I often visit the following places on outings:
Jesters, Bowood *, National Trust Attractions, Coral Cove, various parks, Drews Pond, Rowdey Cow, Coate Water, Town, Feeding the Ducks, Childminder Group, Whitehall Garden Centre, Nature walks, Singing at the Library, Playdates with fellow childminder's & other friends, Savenake Forest, Hope Nature Centre, Lydiard Park, Weston Supermare Beach **
*Bowood for children under the age of 3 otherwise if the parent would like the child to go regularly I ask for them to provide an individual pass borrowed on Bowood days (or let me borrow their family pass on Bowood days) this can be purchased from Bowood for £30.50 – in the spring and summer we generally go at least once a week.
** on the odd day within the summer that we go further afield outside of Wiltshire to the likes of Weston Supermare I will always pre advise parents and get written permission.
My Experience:
In preparation to become a childminder I have done the following courses:
NCFE Cache Level 3 Award in Preparing to Work in Home-Based Childcare Course
Paediatric First Aid Certificate (redone every 3 years)
Keep Them Safe – Protecting Children from Child Sexual Exploitation V2 Course
FGM – Recognising & Preventing V4 Course
Prevent Online Safeguarding Course
Awareness of Child Abuse and Neglect Course
I am hoping to complete the following courses by June 2020 :
Makaton Level 1
Makaton Level 2
PACEY Course – Expectations of Behaviour
PACEY Course – Schemas
PACEY Course - Supporting Children's Speech & Language
PACEY Course – Food & Hygiene Safety
PACEY Course – Raising Developmental Concerns With Parents
PACEY Course – Supporting Children's Emotional Well-Being
PACEY Course – Pattern's of Play.
Contractual Details:
I am open from 6.30am – 6.00 pm Monday – Friday. These hours are negotiable.
I provide fresh & healthy snacks with children providing their meals.
My fees are £4.00 per hour for EYFS (under 5s) and £4.50 per hour for school age (5+) children. Payment is required upfront monthly in advance.
I am happy to accept childcare vouchers and apply to any voucher system your employer may use.
I currently pick up from Cherhill Preschool & Cherhill Primary School
Please feel free to contact me to discuss your requirements.