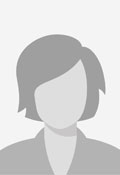 Jane Clark
Email: Phone Only
First Contact No: 07733231735
Second Contact No: 01249 816330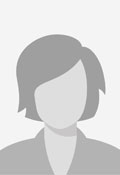 Personal Details: My name is Jane Clark and I have been a registered outstanding childminder since 2014 based in Derry Hill. I have a dedicated spacious, airy childminding setting with a large secure garden that has activities and resources available from birth to the secondary age range. Being in a village location I am able to access local woodland walks and outside spaces and conduct regular forest learning activities with the children of pre school age. I am able to offer the government 2 , 3 and 4 year old funded hours.

I live with my husband and my four boys ages 9, 11, 13 and 15 in a non smoking household. We also have a number of animals that the children help to look after: a dog, two cats, three guinea pigs, three chickens, two tortoises, a hamster and lots of fish indoors. All staff and my husband have been DBS checked and hold up to date appropriate training and qualifications.

Activities: I am a regular member of the Little Acorns Childminding group and am co-chair of the local toddler group Derry Tots in Derry Hill. In the setting we regularly include the activities of singing with music time, dancing, story reading, yoga, construction, cooking, role play, investigating, the world around us and much more. My staff and I also make regular visits to Kingston House, an old peoples home, to join in with singing time as well as visiting lots of local places such as Chippenham and Devizes museum, local national trust settings, the libraries, Whitehall playground and animals and many more places. The settling enables children to have an open flow and access to toys and equipment both indoor and out side with encouragement for individual preferences and independent learning. All early years children will have a learning journey in accordance with the EYFS that includes how they are progressing and have pictures and information about what they have been doing. Children are encouraged to decided what they would like to do and this will be incorporated in my weekly planning. We also encourage parents to be involved in their child experience and have story bags and activities that can be shared as well.
My Experience: Teaching qualification PGCE Art and Design
Certificate in Early Years Practice
NCT Antenatal teacher
Beaver Leader
Paediatric first aid (renewed every three years)
Food safety
Understanding Food allergies
Safeguarding children and Child Protection
Safer recruitment
Other continual professional development with Wiltshire Council
Contractual Details: My setting is open from 07:30 – 6:00pm Mon to Fri term time.
The hourly rate is £4.55 per hour between 8 and 6 pm. Lunch and dinner is charged
separately if you do not provide these meals. I accept childcare vouchers.
Nappies, wet wipes, nappy bags and baby milk are not included, also sun cream, calpol
and teething gels need to be provided for your child if needed.
There are contracts to sign which include a four-week notice period and state the terms of our childminding agreement. These are a legally binding document. Permission forms will be asked to be signed and policies including safeguarding and behaviour will be asked to be read. Medical forms for administering medicines to be signed and your childs' red book will need to be seen. A two hour settling in periods will be provided free of charge, for preschool children.
Vancancies Details: I have spaces from September 2020 for children under 4 Monday to Friday, due to children starting school, and before and after school from Derry Hill School as children have moved to secondary school.
Other Details:
My Aim
My setting has currently two staff and our ethos is to offer a calm, friendly and supportive environment ensuring every child feels valued and has the opportunity to develop their self-confidence enabling them to grow into happy little people. We follow a in the moment planning style for the children following the Early Years Foundation Stage Curriculum which allows us to react to daily events and weather conditions. Ultimately we strive to ensure that the children feel safe and happy in the time they spend with us.